Zach Gowen is a professional Wrestler signed to WWE competining on its Raw SuperShow brand.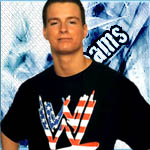 Return/Debut(2012-Present
Edit
In November 2011, it was announced Zach had re-signed with WWE and would be competing on it's Raw SuperShow Brand as a face. Gowen would make his first appernce since 2004 at the Royal Rumble backstage segment giving props to John Cena for taking out Kane.
Ad blocker interference detected!
Wikia is a free-to-use site that makes money from advertising. We have a modified experience for viewers using ad blockers

Wikia is not accessible if you've made further modifications. Remove the custom ad blocker rule(s) and the page will load as expected.