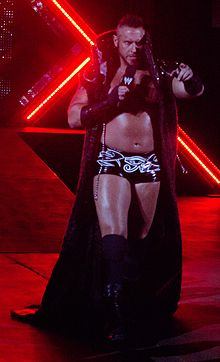 Conor O'Brian would debut on WWE TV on Monday Night Raw as "The Ascension" Conor O Brian as a heel, attacking Zack Ryder, and hitting him with a Downcast. Conor would go onto claim he is the greatest wrestler of all time, and called Ryder "trash that walked off the street." And would rid him from the WWE.
Ad blocker interference detected!
Wikia is a free-to-use site that makes money from advertising. We have a modified experience for viewers using ad blockers

Wikia is not accessible if you've made further modifications. Remove the custom ad blocker rule(s) and the page will load as expected.