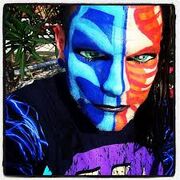 He first showed up when Camren had a open fight for his Intercontinental Champ and he beat him getting his first title.
He is the son of Jeff Hardy and joined TNA and got the World Heavyweight Title by beating Bobby Roode and then made teams with CJ punk to get the Tag Titles two
In Wrestling
Edit
Theme Song
Edit
Another Me
Animal I Have Become by Three Day Grace
TNA World Heavy Weight Champ (3)
TNA Tag Team Champ (1)
WWE Intercontinental Champ (5)
WWE World Heavyweight Champ (3)
WWE Tag Team Champs (2)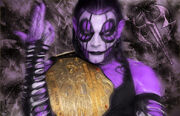 Years In Shows
Edit
he has been in wwe for more then 13 years making it so he can be a all star fighter
Finishers
Edit
Twist Of Hate
Whisper In The Wind
Swanton Bomb
Time Lapse(a spin kick when person is on the turnbuckle)
Unabomb(a leg hold moves later known as a fast wearing move for the body)
Signitures
Edit
Last Resort(Super kick turned in to a sunny side flip on the head)
Astec bomb(jump off of the top turnbuckle with a super kick to the face)
rocket spin(spin kick when the person is on the ground)
Jump on top rope from appren and dropkick to the face)
Ad blocker interference detected!
Wikia is a free-to-use site that makes money from advertising. We have a modified experience for viewers using ad blockers

Wikia is not accessible if you've made further modifications. Remove the custom ad blocker rule(s) and the page will load as expected.