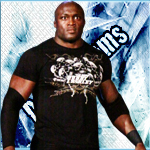 Lashley would return to WWE at a house show in Mexico as a heel defeating Daniel Bryan, Lashley would sign an exclusive contract with WWE in January 2012 before returning to TV in March 2012. In his return match, he would defeat Heath Slater. He would fail in getting into the 12 person Money in the Bank Ladder match at WrestleMania 28, and would sign a contract with ECW Revival. Lashley would defeat a few jobbers before teaming with Christian to defeat Vader and Tyler Reks. Lashley would start a feud with Chris Masters.
Ad blocker interference detected!
Wikia is a free-to-use site that makes money from advertising. We have a modified experience for viewers using ad blockers

Wikia is not accessible if you've made further modifications. Remove the custom ad blocker rule(s) and the page will load as expected.