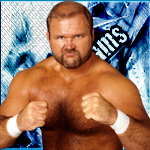 Anderson returned to WWE as a fan-favorite legand promoting the return of (WWE-billed) WCW Nitro(instead being aired on Wednesdays) with it having the WCW World Championship and former and current WCW Stars fighting each other, with Arn, Ric and Disel being in charge of Nitro. Upon his debut, Anderson turned heel, attacking Ric.
Ad blocker interference detected!
Wikia is a free-to-use site that makes money from advertising. We have a modified experience for viewers using ad blockers

Wikia is not accessible if you've made further modifications. Remove the custom ad blocker rule(s) and the page will load as expected.